With human direction, Artificial Intelligence now creates the first draft. A human AIO-Trained writer edits and makes the content 100% unique to your business and brand.
We Provide a Step-by-Step Plan to Create, Optimize and Scale Your Content
Our team will help you develop a content strategy based on your goals and branding requirements. We will provide a done-for-you solution to fresh content-writing services.
Step 1

Place Your Request

Begin by submitting your content requirements. Whether it's a blog post, product description, or any other form of content, provide us with the details, keywords, and specifications.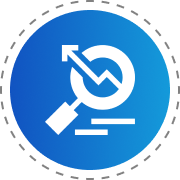 Step 2

Content Optimization

Our team of AI-powered tools and expert human writers will collaboratively create your content. Through a blend of cutting-edge technology and creative expertise, we ensure your content is both engaging and search-engine optimized.
Step 3

Review & Delivery

Once the content is ready, you'll have the opportunity to review and provide feedback. We value your input and aim to deliver content that meets your expectations. Once approved, you'll receive the final polished piece ready for use.
Frequently Asked Questions
Answers to Commonly Asked Questions
AIO stands for Artificial Intelligence Optimization, which is the process of making AI content even better. A human is trained in optimizing the content created by AI. This gives you even better content.